The CSG Capitol Ideas Presents series brings to life one article per issue of Capitol Ideas magazine allowing state elected and appointed officials to continue the conversation in real time during a virtual session. Registration is free.
Capitol Ideas Presents: Smarter State Budgeting — Balancing the Short- and Long-Term

View the Recorded Session
The Council of State Governments hosted a conversation about how states are allocating dollars from the ARPA Recovery Fund and preparing to use funds provided by the Infrastructure Investment and Jobs Act. This session explored principles for making strategic budget decisions, offered an overview of how ARPA Recovery Fund dollars are being used across the nation, previewed the Infrastructure Investment and Jobs Act and considered how to better prepare for the future.
Speakers include:
Angela Oh
Senior Manager, Fiscal and Economic Policy
The Pew Charitable Trusts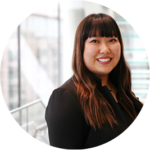 A senior manager with Pew's state fiscal health project, Oh works with policymakers to identify ways to assess and manage budgetary policies and practices and develop national standards and best practices that states can adopt. Oh also provides technical assistance to policymakers working in areas such as long-term budgeting and budget stress testing. Before joining Pew, Oh was a senior managing economist with the Kem C. Gardner Policy Institute at the University of Utah. Previously, she served as the budget manager for the Utah Department of Transportation and as a senior statistician for the Utah State Legislature. Oh holds a bachelor's degree in economics with a minor in international studies and a master's degree in economics from the University of Utah.
Sarah Needler
Director of Research
The Council of State Governments Center of Innovation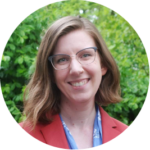 Needler manages member research requests, evidence-based policymaking initiatives, fiscal policy research, health policy projects and the CSG Book of the States. She previously worked on Medicaid policy with the South Carolina Department of Health and Human Services (SCDHHS). In addition to her state policy work, Sarah has provided technical assistance in advancing evidence-based policies and programs in Albania, Ghana and Syria and was a United State Peace Corps Volunteer in the Dominican Republic. Needler earned an M.A. in Economics from the University of British Columbia and an M.P.A in International Development from the Harvard Kennedy School of Government.
Capitol Ideas Presents: A Discussion on the 2020 Census

The Council of State Governments hosted a panel of experts for a discussion about what the 2020 U.S. Census data means for redistricting, how states will redistrict, what potential issues states will face with this very politicized issue and which states have come up with innovative solutions.
Speakers include:
Lawton Nuss
Former Kansas Supreme Court Chief Justice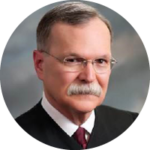 Appointed to the Kansas Supreme Court in 2002, Nuss served as chief justice from 2010 to 2019. He is a graduate of the University of Kansas Law School and served in the U.S. Marine Corps. Nuss was a CSG Henry Toll Fellow, Class of 2011.
Doug Spencer
Professor of Law at University of Colorado, Boulder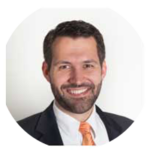 An election law scholar whose research addresses the role of prejudice and racial attitudes in voting rights litigation, Spencer is an associate professor at the University of Colorado. He has also taught law and public policy at the University of Connecticut, Yale Law School and the University of Chicago Harris School of Public Policy. He has a Ph.D. in jurisprudence and social policy from the University of California – Berkley, where he also earned his law degree and a M.P.P. He manages the blog, "All About Redistricting."
James Tierney
Lecturer of Law at Harvard University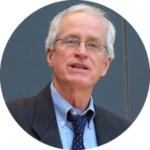 A lecturer in law at Harvard Law School, Tierney has taught courses on the role of state attorneys general. Previously, he taught at Columbia Law School where he was the director of the National State Attorney General Program. Tierney served as attorney general of Maine from 1980 until 1990, during which time he was active in the National Association of Attorneys General. He is currently the director of StateAg.org, an educational resource on the office of state attorneys general and co-wrote, "The Role of State Attorneys General in Federal and State Redistricting in 2020."
Bernie Buescher
Attorney with Ireland Stapleton, Colorado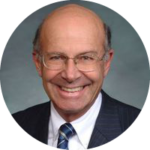 Buescher was elected to the Colorado General Assembly in 2004 and served two terms. He served as chair of the Joint Budget Committee and the House Appropriations Committee during that time. He also helped draft amendments to Colorado's redistricting commission. He was  appointed by Gov. Bill Ritter to serve as Colorado Secretary of State in 2009. Prior to joining his current law firm, Ireland Stapleton, Buescher served as deputy attorney general for Colorado in charge of the State Services Section.
Moderator: David Adkins
Executive Director/CEO
The Council of State Governments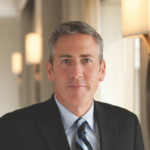 A former Kansas state legislator, Adkins serves as the ninth executive director/CEO of The Council of State Governments. He is a graduate of the University of Kansas School of Law and served in the Kansas House from 1993 to 2001 before serving in the Kansas state Senate from 2001 to 2005. He formerly chaired the Midwestern Legislative Conference and was a Henry Toll Fellow, Class of 1993.
Capitol Ideas Presents: How States Are Spending Federal Rescue Dollars

View the Recorded Session The American Rescue Plan Act of 2021, a $1.9 trillion economic relief package, was signed by President Joe Biden March 11. Join The Council of State Governments for a conversation about the funding available to states through the Coronavirus State Fiscal Recovery Fund and opportunities to leverage these funds for immediate state economic and fiscal recovery needs and long-term investments in state infrastructure and services. This session will provide an opportunity for state leaders to discuss and learn from each other about the processes they are using to make allocation decisions and how they are utilizing these funds for state recovery.
Christina Gordley
Senior Policy Analyst
The Council of State Governments (CSG)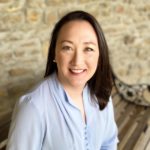 Christina is a Senior Policy Analyst at The Council of State Governments (CSG) Center of Innovation. In this role, she collects, monitors and analyzes data on state legislative, executive, and judicial actions relevant to CSG member interests; conducts outreach to state officials, national organizations, researchers, and national policy experts; develops and writes reports on issues and opportunities related to employment and workforce policy; and assists in the planning, organizing, and convening of meetings.
Christina comes to CSG from the Commonwealth of Kentucky Office of the State Budget Director where she worked as a Policy and Budget Analyst for over fifteen years. Her previous role included serving as a liaison within Executive Branch agencies on budgetary, personnel, and legislative matters, fiscal and policy analysis; and providing oversight in agency budget requests, development of Executive Budget recommendations and implementation of enacted budgets and legislation. In addition to the CSG Workforce portfolio, Christina serves as a resource on budgetary and fiscal work for ongoing analysis of fiscal matters relevant to the states and CSG members.
Shelby Kerns
Executive Director
National Association of State Budget Officers (NASBO)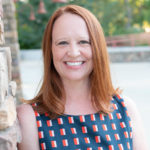 Shelby Kerns was named Executive Director of the National Association of State Budget Officers (NASBO) in March 2020.
Prior to coming to NASBO, Kerns spent a decade in the Idaho Division of Financial Management. In her position as Budget Bureau Chief, she led staff in developing, presenting, and advocating for the Governor's Executive Budget. As a past member of NASBO, Kerns served for two years on the association's Executive Committee. Most recently, she served as Deputy Director of the Idaho Department of Labor.
Earlier in her career, Kerns was executive director of the Idaho Rural Partnership, program director at the Idaho Association of REALTORS®, and assistant executive director of the Idaho Wool Growers Association.
Kerns received a master's degree in business administration from Northwest Nazarene University and a bachelor's degree in political science from the University of Idaho.
CSG Capitol Ideas Presents: A Year of Recovery
View the Recorded Session The rapid spread of COVID-19 in 2020 brought with it unprecedented issues, and states had to take extraordinary steps to mitigate the spread of the virus while protecting communities, economies and public and private industries. It would be hard to identify an aspect of life inside or outside of state capitols that was left untouched. Health care, elections, education, employment security, corrections, taxation, drug development and discovery, long-term care, childcare, transportation and emergency response were just a few of the issue areas upended by the pandemic. As our states came to life to respond to the coronavirus, emergency managers and state health officials were some of the leading responders in managing this crisis. In the second edition of CSG Capitol Ideas Presents, join the National Emergency Management Association (NEMA) and the Association of State and Territorial Health Officials (ASTHO) in conversation with emergency managers and state health officials as they discuss state response to COVID-19, lessons learned and how their industries are more important than ever.Trina Sheets
Executive Director, National Emergency Management Association (NEMA)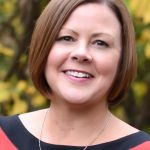 Trina Sheets is the executive director for the National Emergency Management Association (NEMA), an affiliate organization of the Council of State Governments. NEMA represents the State Directors of Emergency Management in all 50 States, the District of Columbia and the U.S. territories.
She joined NEMA in 1993 and was named its executive director in 1995.
In her role as executive director, Sheets serves as the conduit between the federal government and the state emergency management agencies by building relationships and sharing information between NEMA and other emergency management and homeland security stakeholders in order to develop a unified voice among practitioners that serves to advance the nation's ability to prepare, mitigate, respond and recover from disasters and emergencies.
Sheets is a 2009 recipient of the NEMA President's Award, which goes to an outstanding contributor who represents the principles and practices for which the association stands.
She is a graduate of Eastern Kentucky University where she holds a bachelor of arts in public relations as well as a graduate of the Executive Leadership Program of the Naval Postgraduate School Center for Homeland Defense & Security.
Sheets will be joined on the panel by:
Erica Bornemann, director, Vermont Division of Emergency Management
Andrew Phelps, director, Oregon Office of Emergency Management
Brian Hastings, director, Alabama Emergency Management Agenc
James Blumenstock
Senior Vice President, Pandemic Response and Recovery
Association of State and Territorial Health Officials (ASTHO)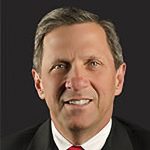 James Blumenstock is the senior vice president for Pandemic Response and Recovery for the Association of State and Territorial Health Officials (ASTHO).
He is responsible for the coordination and oversight of all ASTHO COVID-19 pandemic related activities, including recovery and community resilience phases, ensuring an aggressive and sustained strategic and integrated whole-of-ASTHO response to this historic public health incident.
Prior to this appointment in August 2020, he served as the chief program officer for health security at ASTHO for almost 15 years. His portfolio included the program areas of infectious diseases, immunization services, environmental health, and emergency preparedness and response.
Blumenstock also serves as a member of the ASTHO Executive Leadership Team responsible for enterprise-wide strategic planning, administrative services, member support and public health advocacy.
Throughout his career, Blumenstock has served as the deputy commissioner of health for the New Jersey Department of Health and Senior Services.
He is the 2004 recipient of the STHO Noble J. Swearingen Award for excellence in public health administration and the Dennis J. Sullivan award, the highest honor bestowed by the NJ Public Health Association for dedicated and outstanding service and contribution to the cause of public health. He is also a scholar of the UNC Public Health Leadership Institute, completed the Harvard National Preparedness Leadership Initiative and the Naval Postgraduate School Center for Homeland Defense and Security's Executive Leaders Program, currently holds a faculty appointment to the Georgetown University School of Medicine's Department of Family Medicine, and held an elected office serving his community for 12 years.
He received his bachelor of science in environmental science from Rutgers University and a master of arts in health sciences administration from Jersey City State College.
Blumenstock will be joined on the panel by:
Lee Norman, Secretary, Kansas Department of Health and Environment
Joneigh Khaldun, Chief Medical Executive and Chief Deputy Director, Michigan Department of Health and Human Services
Pam Pontones MA, Deputy Health Commissioner and State Epidemiologist, Indiana
Capitol Ideas Presents: Perspectives on the State/Federal Relationship
View the Recorded Session In Federalist Paper No. 45, James Madison argues that the state and federal governments exist in a symbiotic relationship — both are necessary to promote the happiness and well-being of citizens. But just as the world has greatly changed since the age of Madison, the relationship between state and federal governments continues to change, evolve and transform. Join The Council of State Governments national leadership in a conversation about the state of the federal/state relationship and the important role of state government in the current era of federalism. CSG Executive Director/CEO David Adkins will moderate a discussion between CSG National Chair Wisconsin Sen. Joan Ballweg, CSG National Chair-Elect Washington Sen. Sam Hunt and CSG National Immediate Past Chair New Hampshire Sen. Lou D'Allesandro and CSG National Vice Chair North Carolina Rep. Julia Howard.