Virtual Event
The Future of Work: New Strategies for a New Economy
December 4, 2020 @ 2:00 pm

-

4:00 pm

EST

Virtual Event
Presented by the CSG Future of Work National Task Force
Join the CSG Future of Work National Task Force for the unveiling of its best policy practices resulting from a two-year discussion and analysis with state leaders. The session begins with a deep dive on education in the COVID era. As states had to ramp up remote learning in 2020, how have they navigated in-person instruction, broadband deficiencies, the digital divide and curriculum guidance to schools? Also, how has the pandemic impacted higher education this year and what are the challenges the nation's colleges and universities may face going forward? Then, a discussion on inclusive approaches to the future of work. Panelists will discuss the efforts of higher ed institutions to serve older, nontraditional students seeking to upgrade their skills later in their careers. Plus, policy options for addressing changing demographics in the workforce and the needs of gig economy workers.
2 – 3 p.m. | Future of Work Special Report: Education in the COVID Era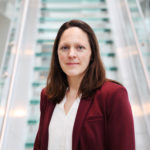 Anna Read, Pew Charitable Trusts, Broadband Research Initiative – Research Officer
Anna Read is the research officer for Pew's broadband research initiative, which examines efforts to connect millions of Americans to high-speed, reliable internet. Before joining Pew, she was a senior research associate at the American Planning Association and worked as a project manager on regional broadband planning efforts for Missouri's Office of Administration. Read holds a bachelor's degree from Bryn Mawr College and a master's degree in regional planning from Cornell University.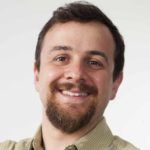 Justin Reich, Massachusetts Institute of Technology, Teaching Systems Lab – Director
Justin Reich is an assistant professor in Comparative Media Studies at MIT, and the director of the MIT Teaching Systems Lab. He is the author of Failure to Disrupt: Why Technology Alone Can't Transform Education from Harvard University Press, and the host of the TeachLab podcast.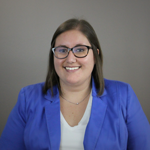 Meghan McCann, Education Commission of the States, Senior Policy Analyst
As a senior policy analyst, Meghan works on K-12 accountability and early childhood education, among other P-20 education policy topics. Prior to joining Education Commission of the States, Meghan spent six years at the National Conference of State Legislatures, focusing on human services policy, and earlier, at the Colorado General Assembly as a legislative aide. Meghan believes that education has a tremendous impact on, and is greatly influenced by, other governmental systems, including child welfare, public assistance, housing and health.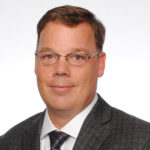 Brian Prescott, Ph.D., National Center for Higher Education Management Systems – Vice President
At NCHEMS, Brian works on policies impacting student access and success, affordability, governance structures, and post-collegiate outcomes. In particular, he has led or contributed to statewide strategic planning projects in Utah, Wyoming, Oregon, Iowa, and Pennsylvania. Previously, Prescott spent more than 11 years at the Western Interstate Commission for Higher Education (WICHE), where he co-managed the policy unit's activities and led projects related to state financial aid, data systems development and use, and demographic projections, including as author of two editions of WICHE's periodic Knocking at the College Door publication. He also had the privilege of serving a two-year term as an appointed member of NACAC's board of directors. He holds a Ph.D. in Higher Education from the University of Virginia.
3 – 4 p.m. | Inclusive Approaches to the Future of Work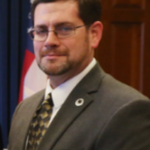 Lee Viar IV, Association for Nontraditional Students in Higher Education, President & Executive Director
Dr. R. Lee Viar IV, President and Executive Director of ANTSHE, is a graduate of Capella University and earned his Ph.D. in Post-Secondary Adult Education and Training. He is a Certified Post-Secondary Instructor and is always pursuing other educational opportunities. He traveled to Harvard University as part of the  Class of 2013 earning a Post- Doctorate in Management Development, successfully completed the Fellowship Program in Higher Education Management at Vanderbilt University in 2014, completed a Post-Doctorate in the Challenges of Leadership in Teams Program at MIT in Cambridge, Massachusetts in the summer of 2015, studied at the University of Oklahoma and earned over 30 credit hours towards a DBA in Organizational Behavior. He is currently pursuing a second Master's degree, this one in American History at Norwich University. He is a Maryland native, achieved the Sigma Beta Delta Business Honors Designation Honors and graduated from Frostburg State University. He holds an MBA in Marketing and Management. He is a Professor-Senior Lead Business Faculty in the School of Management and Business teaching at the Undergraduate, Graduate, and Doctoral levels.
Dr. Viar is an innovative teacher and published author, writing the book, "The Nontraditional Learner's Guide to Success" as well as contributing to several other academic journals, publications, and interviewed on the topics of higher education and the nontraditional learner by numerous news outlets including U.S. News and World Report, Kiplinger's Personal Finance, The Hechinger Report, Inside HigherEd, USA Today, University College of London, Schools.com, Mountaineer News Service, Education Dive, The Herald Mail, and the Wall Street Journal. He has a deep passion and devotion to education and being a lifelong learner. He has been a college professor for over 20 years both online and on campus. In addition, he has over 20 years of professional marketing and business experience in the areas of banking and marketing management. When Dr. Viar is not in the classroom or volunteering for ANTSHE, he enjoys spending time with his wife Lori and their six children, six grandchildren, and a very precocious Tibetan Terrier. He also enjoys reading about United States History, being outdoors, is currently writing a Civil War book recounting the life and accomplishments of a family member who survived the conflict, and enjoys watching classic movies.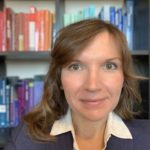 Shelly Steward, Ph.D., Aspen Institute, Future of Work Initiative – Associate Director of Research
Shelly Steward is an economic sociologist and applied scholar who studies the changing nature of work. She serves as Associate Director of Research at the Aspen Institute Future of Work Initiative, where she leads work identifying the challenges faced by workers today and developing policy-based solutions to address those challenges and build a more equitable economy. She is an expert on nonstandard work arrangements and the gig economy, and is lead author of the Gig Economy Data Hub in collaboration with Cornell University's ILR School. She is also a postdoctoral researcher at the Fairwork Foundation based at the Oxford Internet Institute and teaches for the University of California's Washington Program.
Shelly received her PhD in sociology from the University of California, Berkeley, where she was a National Science Foundation Graduate Fellow. She holds an AB with highest honors in sociology from Harvard. Prior to graduate school, she was a middle school science teacher in South Dakota through Teach for America.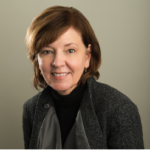 Patricia A. Buckley, Managing Director for Economics
Patricia started at Deloitte in September 2012 and serves as the leader of the US firm's economic team.
She regularly briefs members of Deloitte's executive leadership team on changes to the US economic outlook and is responsible for producing a series of economic reports tailored to the business audience, including "Issues by the Numbers," a data-driven examination of important economic policy issues. Additionally, she partners with various practice areas to produce topical eminence and is a frequent speaker at Deloitte events discussing current economic policy and trends.
Previously, Patricia served as the Senior Economic Policy Advisor to four Secretaries of Commerce where she provided regular briefings to the Secretary in preparation for Cabinet meetings, press interviews, and discussions with business and foreign leaders.  While at Commerce, she served as policy point person for several key strategic initiatives related to maintaining U.S. competitiveness, revitalizing the manufacturing sector, and reforming the country's immigration system.  She also served as executive director to the Secretary's Advisory Committee on "Measuring Innovation in the 21st Century." Earlier in her career, Patricia was an economist at the Manufacturers Alliance, a policy research organization, and the Joint Economic Committee of Congress.
Patricia has a Ph.D. in Economics from Georgetown University and a B.S. degree in Economics from Clemson University.