Virtual Event
Innovation Classroom: The Intersection of Technology and Medicine on the Road to Better Health
December 2, 2020 @ 1:00 pm

-

2:00 pm

Virtual Event
Innovation Classroom session sponsored by McKesson Corporation.
Every day, patients visit their local pharmacy with a prescription, but leave without their medication.  Why? It's simply too expensive.  In this session, we'll address how new technology is streamlining the prescription process and empowering patients to get the medicines they need for better health.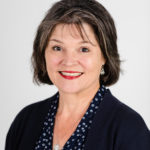 Ms. Tracy Russell, Senior Director, State Government Affairs, CoverMyMeds (a McKesson subsidiary)
Tracy joined McKesson's Public Affairs team in June 2015. She brings a diverse background that includes 15 years' experience representing healthcare providers at the state association level in multiple states. Throughout Tracy's career, she has been focused on provider collaboration and patient advocacy for access to medications, which shows in her passion to support the company's goal of getting patients the medications they need to live healthy lives.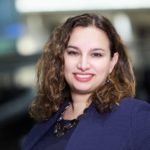 Ms. Bari Talente, EVP, Advocacy and Healthcare Access for the National Multiple Sclerosis Society
Bari believes in leveraging public policies so people with MS have what they need and that access to high quality and affordable healthcare is essential. She first joined the Society in 2004 as director of state and local government relations and today leads a team that advocates at the state and federal levels, engages healthcare providers across the country and provides needed information and resources to people affected by MS and healthcare providers.