Virtual Event
State Approaches to Evidence-Based Policymaking
December 14, 2020 @ 2:00 pm

-

4:00 pm

Virtual Event
State leaders have increasingly acknowledged the importance of data and research in the policymaking process. By using the best available data and research to inform decision making, state leaders can ensure that limited resources are targeted at the most effective programs and policies that will lead to improved outcomes for residents. Evidence-based policymaking also provides an opportunity for states to promote innovation, strengthen transparency and accountability and foster a culture of continuous learning and improvement. This session will feature a panel discussion with state leaders who have used evidence-based policymaking to develop innovative and effective policy solutions.
Moderator:
Sarah Needler is Director of Research at The Council of State Governments (CSG)
In this role, she provides research oversight and guidance to the CSG Center of Innovation's policy work and technical assistance to states. Sarah has extensive experience helping governments, nonprofits, and donors achieve better outcomes for the communities they serve by integrating research into actionable evidence-based policy and programs. Sarah previously worked in state government as a Harvard Government Performance Lab Innovation Fellow with the South Carolina Department of Health and Human Services (SCDHHS) where she supported evidence-based Medicaid policy. In addition to her state policy work, Sarah worked for Innovations for Poverty Action (IPA) in Ghana where she worked with the Government of Ghana to generate evidence used to inform policy decisions. Sarah has also provided technical assistance in advancing evidence-based policies and programs in Albania and Syria and was a United State Peace Corps Volunteer in the Dominican Republic. Ms. Needler earned an M.A. in Economics from the University of British Columbia and an M.P.A in International Development from the Harvard Kennedy School of Government.
Please feel free to reach out to Sarah for any information about CSG and this session at sneedler@csg.org
Speakers: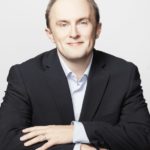 David (Dave) Anderson is Director of Evidence-Based Policy at Arnold Ventures.
In this role, he helps guide Arnold Ventures' strategic investments in rigorous research aimed at growing the body of evidence-based social programs and scaling those shown to produce meaningful improvements in people's lives. Dave joined Arnold Ventures after a decade with the nonprofit, nonpartisan Coalition for Evidence-Based Policy, where he served as vice president from 2009 to 2015. In this role, he oversaw staff-level evidence reviews conducted for the Coalition's Top Tier Evidence initiative — a widely cited resource used by policymakers, philanthropic officials, and practitioners to identify social programs shown in rigorous evaluations to produce sizable, sustained benefits to participants. Dave also provided personalized assistance in advancing evidence-based reforms to federal, state, and local policy officials, as well as other key stakeholders. In addition, he played a leading role in developing and carrying out the Coalition's high-profile, national research competition to demonstrate the value and feasibility of low-cost, randomized controlled trials. Dave holds a master's degree in public policy from Duke University and a B.A. in international studies from the University of Denver.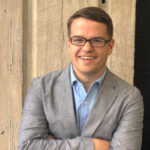 David Yokum is Director of The Policy Lab at Brown University, where he helps cities and states use science in their policy-making and daily operations. He's also a Senior Advisor to The Lab @ DC and to North Carolina's Office of Strategic Partnerships. David was previously the founding director of The Lab @ DC in the D.C. Mayor's Office and, before that, the founding director of the federal Office of Evaluation Sciences. All three ventures were exemplars of building internal-to-government scientific capacity and partnerships with universities, which have since inspired replications across the world. By training he's a lawyer and PhD cognitive neuroscientist – and he even hosts a podcast, called 30,000 Leagues, that you should check out!
Panelist: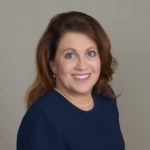 Senator Michelle Benson, Minnesota, Deputy Majority Leader and Chair, Health and Human Services Finance and Policy Committee
Sen. Michelle Benson is serving her third term in the Minnesota Senate. She represents district 31, which includes Anoka, Isanti, and Sherburne counties. Senator Benson currently serves as a deputy majority leader and as chair of the Health and Human Services Finance and Policy Committee.
Sen. Benson was raised on a farm in the western Minnesota community of Murdock and graduated with a B.A. in chemistry from St. Catherine University in Saint Paul. She later attended the University of St. Thomas, where she earned her M.B.A. Senator Benson is a certified public accountant and has worked as an auditor and consultant at Deloitte, as well as the Upper Midwest Security Alliance.
She is an active member of her community, having served as a Boy Scout and Cub Scout leader, as well as a board member, treasurer, secretary, and administrator for The Way of the Shepherd Montessori School. She is a member of the North Metro Chamber of Commerce, the Minnesota Society of Certified Public Accountants, the National Federation of Independent Businesses, and the National Rifle Association.
Sen. Benson resides in Ham Lake with her husband Craig, a small business owner, and their three children.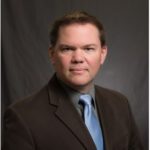 Dylan Dear is a Managing Fiscal Analyst for the Legislative Research Department (KLRD) and the Coordinator for Performance Based Budgeting in Kansas.
KLRD is one of four nonpartisan agencies that provide support services for the Kansas Legislature. The Department has provided nonpartisan, objective research and fiscal analysis for the Kansas Legislature since 1934. Dylan has a Political Science degree from the University of Cincinnati and a Juris Doctorate from the University of Missouri, Kansas City. As a member of the Performance Based Budgeting (PBB) Steering Committee, Dylan helped shape the structure of PBB in Kansas and trained Executive Branch staff on the development of performance measures, restructuring of agencies to separate administrative from operational expenses, and development of program objectives.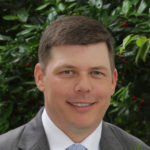 Marcus Morgan, Director for the Alabama Commission on the Evaluation of Services (ACES).
ACES was established in 2019 after successfully implementing the Results First Initiative within the Alabama Legislative Services Agency – Fiscal Division. ACES is a non-partisan joint effort by the Executive and Legislative branches created to advise the Governor and Legislature on the effectiveness of services being delivered in Alabama. As the Director of Aces, Marcus has been instrumental in developing Alabama's framework of evaluation which includes the use of evidence-based practices. In his down time, he volunteer's as an Assistance Coach for a youth baseball travel team which has the distinguished honor of finishing second in every tournament for the past two seasons. He thinks it's the Head Coach's fault.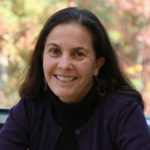 Jenni Owen is the Director of Strategic Partnerships in the North Carolina Office of State Budget and Management/Office of the Governor. 
She was appointed by Governor Roy Cooper to this position in 2018 after serving as the Governor's Policy Director. In this role, Owen identifies and launches strategic partnerships between and among state government, universities/colleges, philanthropy, and other entities.
The Strategic Partnerships team works with state officials and non-governmental partners on priority policy issues, develops and convenes public sector and research experts, and provides a range of learning opportunities for stakeholders across sectors. These efforts help the state deepen connections with external research expertise and increase internal agency capacity to conduct and use evidence to improve policy.
Owen was previously Policy Director for Governor Cooper, working closely with cabinet agencies and other state, local, and non-governmental partners to inform and act on the Governor's policy priorities. Prior to joining the Cooper administration in January 2017, she was the Director of Policy Engagement and on the faculty of the Sanford School of Public Policy at Duke University. She co-directed the Duke University School Research Partnership, was the principal investigator for multiple foundation-funded projects, and served as director of the University-Based Child and Family Policy Consortium. In 2007, Owen was awarded an Eisenhower Fellowship to South Africa and in 2010 launched DukeEngage Durban (South Africa). Before Duke, Owen was a senior policy advisor to Governor James B. Hunt Jr. and then the planning director for the Hunt Institute for Educational Leadership and Policy. Among other civic roles, she was a commissioner on the North Carolina Indigent Defense Services Commission, is a board member of El Futuro and the Durham Children's Initiative, on the Policy Council of the Association of Public Policy Analysis and Management, was a member of the National Conference of State Legislatures Evidence-Informed Policymaking work group, and serves on the Pew Results First Advisory Group.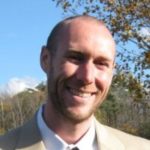 Aaron Ray is Deputy Director for Education, Workforce, and Environment in the Colorado Governor's Office of State Planning and Budgeting (OSPB) and leads OSPB's Evidence Team.
Before joining OSPB, Aaron was a Program Examiner in the White House Office of Management and Budget with responsibility for Department of the Interior science, natural resources, and tribal programs. He has served as a researcher at the Georgetown Climate Center and the Pew Research Center and worked in environmental consulting. Aaron holds a PhD in Political Science from American University, an MPP in Environmental and Regulatory Policy from Georgetown University, and an MA in Education from the University of New Mexico. He also worked as a high school history, government, and economics teacher on the Navajo Nation and in Washington, DC.
Panelist Moderator: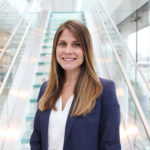 Alyssa Doom is an associate manager with the Pew Results First initiative, where she works with government leaders to advance the use of data and evidence in decision-making. Prior to joining Pew, she was a member of the Sunlight Foundation where she worked on a Bloomberg Philanthropies initiative to help advance open data policy and practice at the local level. Outside of Pew, she is an active member of the Arlington County Open Data Advisory Group, where she provides guidance and insight to the county's open data leadership team. Alyssa also sits on the DC Open Government Coalition Board, which works to improve access to government information for district residents.
She has a bachelor's degree from the University of Wisconsin – Madison and a Master's in Criminology from Portland State University.