Virtual Event
Innovation Classroom: Lighting Innovation Impacts on Agriculture Cannabis
December 3, 2020 @ 1:00 pm

-

2:00 pm

Virtual Event
Innovation Classroom session sponsored by Hawthorne Gardening.
Indoor growing continues to expand across the states and world as legalization of cannabis continues. Major advances in lighting technology, like LED's, have transformed residential and commercial illumination in recent years. These same energy efficiencies have now reached agriculture. This session will demonstrate how advances in lighting technology are transforming indoor agriculture markets, the emerging cannabis industry, and addressing energy efficiency priorities.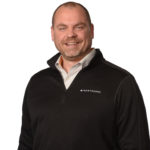 Speaker: Karl Shrom, Director of Research and Development, Hawthorne Gardening Company
Speaker Bio: As director of Research and Development, Shrom leads new product development activities for lighting, growing environment and hardware products directly and nutrients, growing media and pesticide products indirectly. One of the most recent industry-changing innovations for Hawthorne Gardening was the launch of the Gavita Pro 1700e LED light, which is just the opening act for the company's global LED platform. Shrom has been with Hawthorne since the first months of the company's founding. Prior to that, he worked in several global roles for ICL Specialty Fertilizers (acquired as Scotts' Global Professional), including marketing manager for Specialty Agriculture Americas and leading the research and development and regulatory departments for the Americas. While there, Shrom introduced new brands and product technologies to growers of sugar cane, bananas, pineapples, coffee, citrus, strawberries, raspberries and cranberries that brought both increased yields and production efficiencies.