Virtual Event
Disability Employment Etiquette
December 11, 2020 @ 2:00 pm

-

4:00 pm

Virtual Event
Presented by the CSG SEED Initiative
Disability etiquette training may seem like something we, as public servants, shouldn't need as we seek to help and serve our communities. However, there are many phrases, well-intended actions and even thoughts that are actually received as a prejudice or discrimination towards people with disabilities. During this webinar, we will explore general best practices for how to interact with individuals with disabilities and integrate inclusive practices. Acknowledging individual prejudice or errors in past behavior can be an enlightening but vulnerable process. Breaking participants into small groups to work through several situational examples can provide an outlet for learning, growth and expression. Rejoin entire group briefly at the end of the session to review the examples provided to solidify the training.
Documents:
Speakers: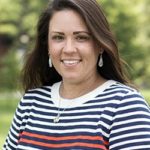 Christina Bard, MRC, CRC
is the Community Education Director for UK-HDI and a nationally Certified Rehabilitation Counselor. For more than 10 years, she has been working in assistive technology assessment, accessibility assessment, home modification, and UD.  Ms. Bard is also the PI and Project Director for the UK-HDI Center for Assistive Technology Services (CATS), funded through the Assistive Technology Act. She served on the AUCD Project Advisory Committee from 2013-2015, and has Co-Chaired HDI's Underserved Populations Engagement Committee since 2014. Ms. Bard worked with UK administration in implementing Unconscious Bias training to all UK faculty, staff and students, on a UK Smart House workgroup collaborating with faculty and directors across the University, and on a Community of Practice in UD. In 2016, she was appointed to the board of Independence Place, Lexington's Center for Independent Living, and has served as Vice-Chair since 2017. She was also appointed in 2016 to the Lexington Fayette Urban County Government Mayor's Commission for People with Disabilities, and voted as Vice-President of the Commission in 2018. She also served as the Chair of the Housing Committee for the Lexington Livable Cities initiative.  In 2018, she was invited to participate on the Kentucky Housing Authority's Weatherization Advisory Council, and in 2019 she was invited to be a member of the Center for Knowledge Translation for Disability and Rehabilitation Research Expert Review Panel.  In 2019 she began serving on a national workgroup of the Consumer Technology Association working on developing an indoor navigation standard for wayfinding for individuals with cognitive and developmental disabilities.

Anne E. Hirsh, M.S., JAN Associate Director
Anne Hirsh has been with JAN since 1986. She became a consultant in 1988 and then was appointed to Associate Manager in 1994. In the fall of 2007 Anne became JAN Co-Director with Lou Orslene.
Anne has a Master's of Science in Rehabilitation Counseling and Vocational Evaluation from West Virginia University. In 2006 she received WVU College of Human Resource and Education Laddie R. Bell Distinguished Service Award for her national, regional, and local service to people with disabilities.
Through the years she has worked with all JAN teams. Her primary focus was with the sensory team. She currently serves as a "floater" filling in where needed. Additionally, Anne presents on accommodation and employment issues for national, regional, and local audiences.
Anne's research interests include effective approaches in accommodation, educating both employers and individuals on successful means of communicating accommodation needs, and accommodations of individuals with hearing loss and individuals with psychiatric impairments.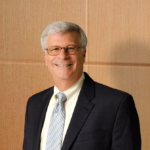 Bobby Silverstein