Virtual Event
Deep Dive: Mental Health Impacts in Medicaid Programs
November 6, 2020 @ 2:00 pm

-

4:00 pm

Virtual Event
As a result of COVID-19, states are experiencing severe declines in tax revenue, with projections indicating 5-15% reductions in revenue for fiscal year (FY) 2020 and reductions of 10-25% for FY 2021. A number of states have also been forced to severely cut funding for behavioral health services. Colorado has cut $26 million in funds allocated for behavioral health for FY 2021, while Florida, Georgia and Utah have cut funding for substance use disorder programs. According to the Center for Budget and Policy Priorities, the need for behavioral health care was already high before the pandemic, with deaths from overdose and suicide at near-historic and three-decade highs, respectively. Need has likely only risen since then, given the recent stress and trauma from the public health and economic crises.
This session will explore how state Medicaid programs are addressing need while facing financial realities brought on the pandemic. It will also be an opportunity for state leaders to learn about the CSG Medicaid Policy Academies planned for 2021.
Mental Health Impacts in Medicaid Programs
Featuring roundtable experts:
Speaker Biographies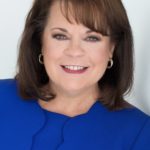 Representative Colleen Burton, Florida, Majority Chief Deputy Whip & Chair, Health Quality Subcommittee
Colleen Burton is a mother, grandmother, community leader, and State Representative for District 40 in the Florida House of Representatives.
Since being elected to the Florida House in 2014, Colleen quickly distinguished herself as a leader on economic, education, and healthcare issues. Colleen currently serves as the Chief Deputy Majority Whip, Chair of the Health Quality Subcommittee and Vice Chair of the Rules Committee.
Colleen is not just a leader in Tallahassee, she is also a leader at home in Lakeland. She served as the Executive Director of the Imperial Symphony Orchestra and was then tapped to launch a countywide comprehensive community planning process called Polk Vision to improve economic, education, and community engagement opportunities for Polk County residents.
Over the years, Colleen has served on the boards of directors of numerous organizations including the Lakeland Republican Women's Club, Volunteers in Service to the Elderly (VISTE) Advisory board, United Way of Central Florida Community Impact Cabinet, Polk Hunger Council, and a Polk Tourist Development Council subcommittee.
Married since 1980 to Brad, the Burtons have raised three children: Chris, Tim, and Elizabeth. They have resided in Lakeland since 1993 and are active members at Resurrection Catholic Church. Colleen holds a Bachelor of Science Degree in Public Administration from California State University, Sacramento.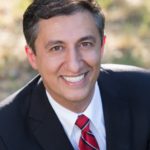 Representative Giovanni Capriglione, Texas, Chair, House Committee on Appropriations
Giovanni has been married to his wife Elisa for 19 years, and has three children attending Carroll ISD schools. After receiving his BS in Physics, he pursued his MBA in Finance from Santa Clara University. After school, Giovanni went on to work for a DFW based venture capital/private equity firm.
Giovanni is now the owner and president of his own small business, Texas Adventure Capital LLC, which provides business services to various investment fund managers and business owners. His focus is investing in Texas-based small businesses. Previously, Giovanni held various positions at computer engineering companies specializing in semiconductor design and Internet products, and was senior vice president at an investment firm where he managed the loan and equity portfolios of various American businesses.
Giovanni was elected to the Texas House of Representatives in 2012 and is serving his fourth term representing District 98 which encompasses all or part of Grapevine, Colleyville, Southlake, Keller, Westlake, North Fort Worth, and Haslet. He currently serves as the chairman of the House Committee on Appropriations, is a member of the Select Committee on Mass Violence Prevention & Community Safety, and co-chair of the Texas Privacy Protection Advisory Council. He is a member of the following House caucuses: Innovation & Technology Caucus, Manufacturers Caucus, Rural Caucus, Sportsman's Caucus, Veteran's Caucus, Farm to Table Caucus, and the Fine Arts Education Caucus.  Giovanni also chairs the Tarrant County Delegation.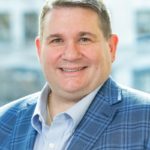 Mr. Chuck Ingoglia, President & CEO, National Council for Behavioral Health
As president and CEO of the National Council for Behavioral Health, Chuck Ingoglia leads the national charge to ensure people living with mental illness and addictions have access to comprehensive, high-quality care that affords every opportunity for recovery. To accomplish this, he harnesses the voices and support of the more than 3,000 National Council members who serve over 10 million individuals nationwide.
Prior to being named president and CEO, Chuck led the National Council's policy and practice improvement work, directing the organization's federal and state policy efforts and overseeing trainings and programs offered to more than 500,000 behavioral health professionals across the U.S.
Chuck draws from personal experience and a deep knowledge of the field acquired from more than 26 years' professional experience to provide services, including site-of-service technical assistance, to members. He effects change at both the national and state level by playing a major role in policy advocacy and analyses on issues relevant to behavioral health. His efforts center on key issues such as parity, health care reform and improving access to behavioral health treatment in communities.
Before joining the National Council, Chuck provided policy and program design guidance to the Center for Mental Health Services at the Substance Abuse and Mental Health Services Administration under the U.S. Department of Health and Human Services. Earlier in his career, he directed state government relations and service system improvement projects for the National Mental Health Association (now Mental Health America), performed policy analysis for the National Association of Social Workers and designed educational programs for mental health and addictions professionals for the Association of Ambulatory Behavioral Healthcare. He has also served as an adjunct faculty member of the George Washington University Graduate School of Political Management.
Chuck holds a Master of Social Work and a Bachelor of Arts in Social Work, both from The Catholic University of America.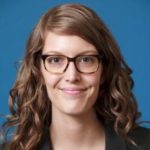 Ms. Anna Bailey, Senior Policy Analyst, Center on Budget and Policy Priorities
Anna Bailey is a Senior Policy Analyst at the Center on Budget and Policy Priorities where she works at the intersection of health care and housing in effort to advance policies that improve access to health care and affordable housing for people with the greatest barriers—including people with behavioral health needs. Anna began her career working in community mental health in her home state of Kansas. She holds a master's degree in social welfare administration from the University of Kansas and a J.D. from Georgetown University Law Center.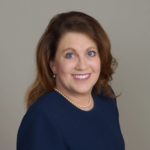 Senator Michelle Benson, Minnesota, Deputy Majority Leader and Chair, Health and Human Services Finance and Policy Committee
Sen. Michelle Benson is serving her third term in the Minnesota Senate. She represents district 31, which includes Anoka, Isanti, and Sherburne counties. Senator Benson currently serves as a deputy majority leader and as chair of the Health and Human Services Finance and Policy Committee.
Sen. Benson was raised on a farm in the western Minnesota community of Murdock and graduated with a B.A. in chemistry from St. Catherine University in Saint Paul. She later attended the University of St. Thomas, where she earned her M.B.A. Senator Benson is a certified public accountant and has worked as an auditor and consultant at Deloitte, as well as the Upper Midwest Security Alliance.
She is an active member of her community, having served as a Boy Scout and Cub Scout leader, as well as a board member, treasurer, secretary, and administrator for The Way of the Shepherd Montessori School. She is a member of the North Metro Chamber of Commerce, the Minnesota Society of Certified Public Accountants, the National Federation of Independent Businesses, and the National Rifle Association.
Sen. Benson resides in Ham Lake with her husband Craig, a small business owner, and their three children.